Restaurants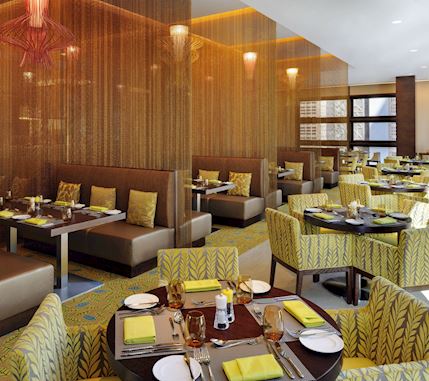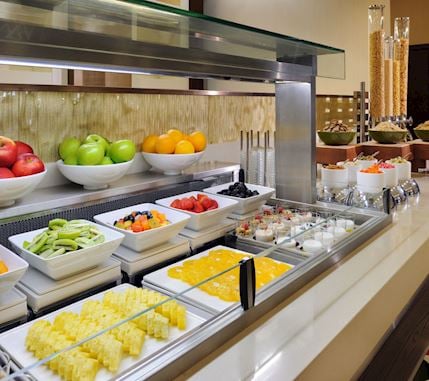 - International
Bistro
Bistro offers a wide selection of local and tastefully created dishes to cater to everyone. With it's open spaces, family style décor and private dining area, Bistro welcomes every group big or small for a fulfilling dining experience.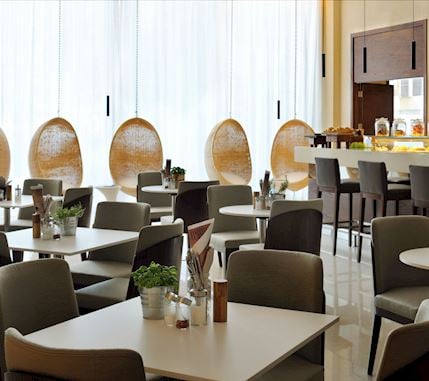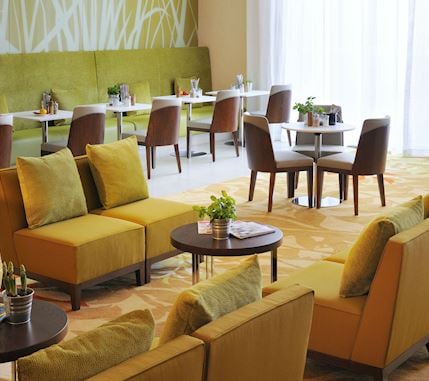 - Deli
Fifth Street Café
Fifth Street Café, named after Hamdan Bin Mohammed street aka Fifth St. is the go to café for residents and office workers alike. It is your once stop shop for amazing organic Arabica coffee, a unique sharing library and all day breakfast.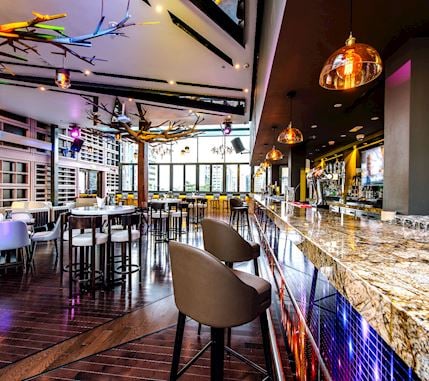 - International
Up & Below
Up & Below is famous for hosting unique events featuring local talent and entertainment. With unbeatable drinks and delicious carribbean bar food, it's the perfect place to unwind from the work week and get the weekend going.